Personnalisé vos propres autocollants hologramme de sécurité pour les billets
Détails d'emballage:

Sac PP et boîtes d'emballage hologramme à l'intérieur, carton d'exportation standard et ceinture blanche emballage extérieur

productivité:

10000000000

marque:

CMON

transport:

Ocean,Land,Air

Lieu d'origine:

Suzhou

Capacité d'approvisionnement:

1000000/Month
Informations de base
Modèle: YXCP-03
Type: Autocollant adhésif
Matériel: ANIMAL DE COMPAGNIE
Type d'impression: Impression offset
Fonctionnalité: Anti-fausseté
Usage: Autocollant personnalisé, Boisson en bouteille, Étiquettes de prix, Étiquettes d'expédition, Film d'emballage, Médicament
Size: Customized
Sample: Available For Free
Thickness: 30 Micron
Pattern: Custom Hologram Logo
Shape: Square, Circle, Oval, Triangle, Etc.
Color: Transparent, Gold, Silver, Etc
Feature: Anti-counterfeit, Brand Promotion
Other Security Features: UV Ink, Serial Number, QR Code
Holo Tech: Hidden Text, Micro Text, Flip-flop
Keyword: Hologram Stickers
Description du produit
Personnalisé vos propres autocollants hologramme de sécurité pour les billets
Autocollants hologramme de fonctionnalité de sécurité
Hologramme de couleur or brillant 1)

2) anti-counterfeit
3) promotion et protection de la marque
4) hologramme Dot-Matrix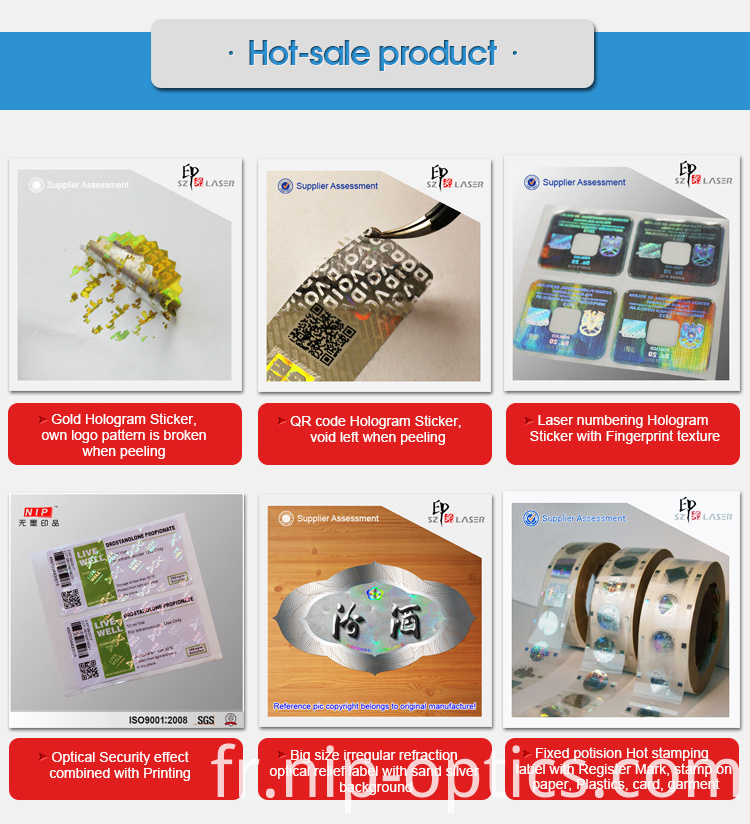 Spécification du
Material

30 micron PET material

Color

Transparent, silver, gold, green, etc

Size & Shape

Based on customers' requirements

Type

Hologram sticker

Pattern

Generic patterns or custom hologram

Combine with other processing

Serial number, QR code, logo printing, etc

Feature

1) Anti-counterfeit, colorful, brand protection

2) Eye-catching design help you win the market.
Autocollants hologramme de sécurité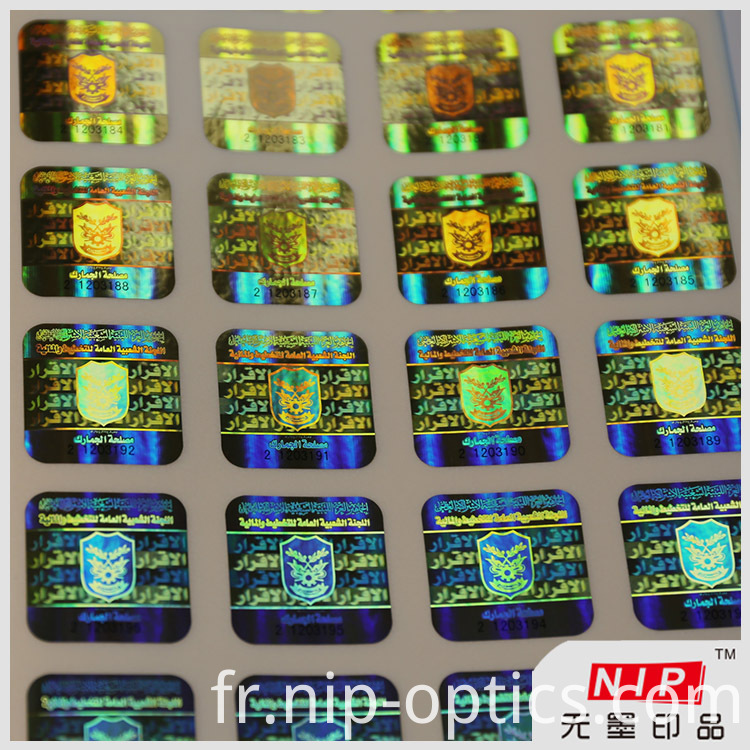 Autocollant d'hologramme de différents types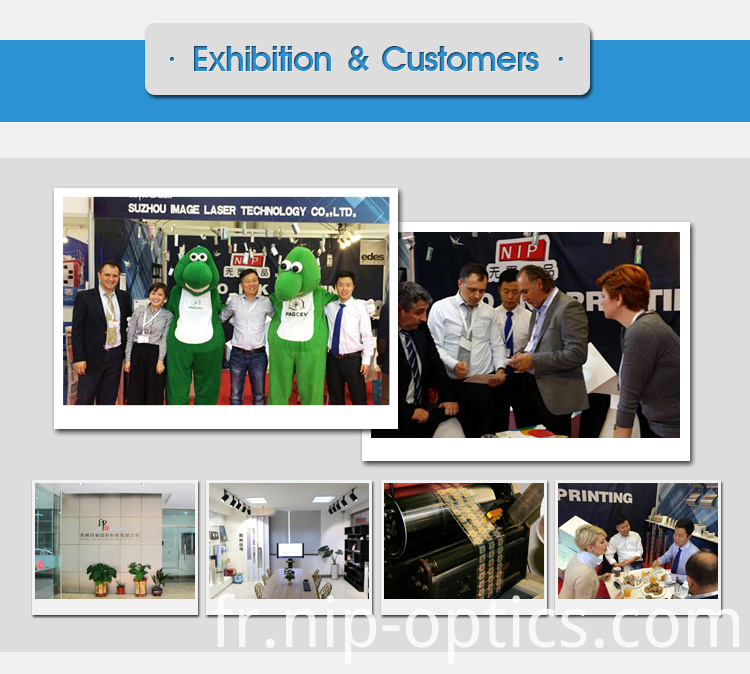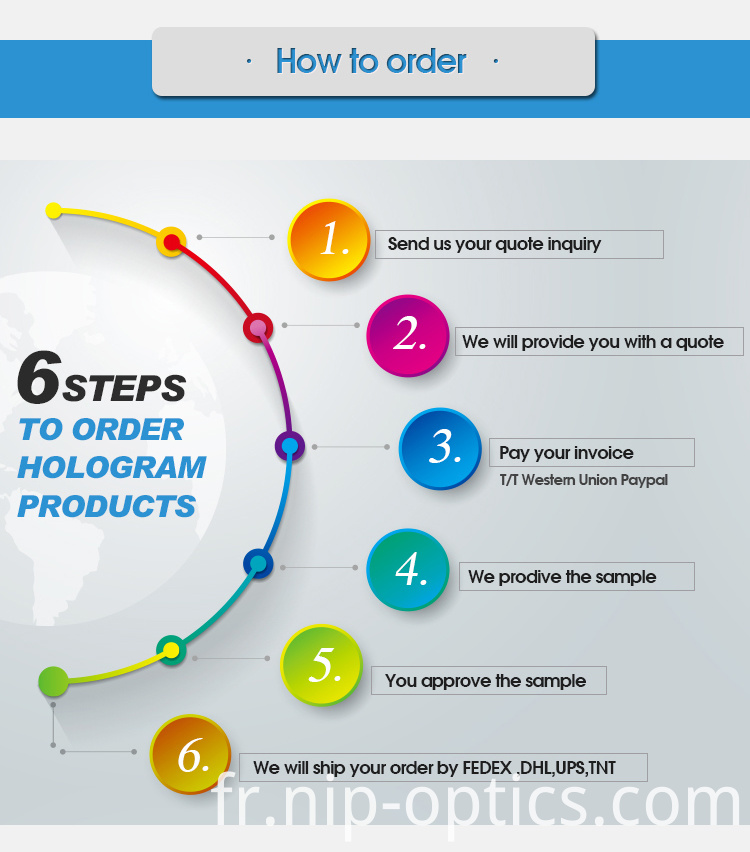 Foire aux Questions
1. quel est votre matériel autocollant ?
Généralement nous employons le matériel PET avec 25 ou 30 microns d'épaisseur, autres épaisseurs comme 15, 20, 50 microns sont également disponibles.
2. pouvez-vous faire anti- peeling ou altérer les étiquettes hologramme évident ?
Oui, nous pouvons le faire comme vide, nid d'abeille ou client logo.
3. n'importe quelle forme, toute couleur, vous pouvez faire pour moi ?
Bien sûr, nous fournissons autocollant d'hologramme personnalisé. Rond, ovale, carré, les deux sont ok. Transparent, argent, or, etc.
4. pouvez-vous m'envoyer quelques échantillons d'hologramme ?
Les échantillons sont disponibles, nous envoyons gratuitement avec fret recueillir.
5. puis-je utiliser votre modèle générique avec mon logo imprimé ?
Oui, nous pouvons imprimer votre logo sur fond de notre structure générique, comme authentique, sécurité, etc. Vous pouvez également ajouter le numéro de série, codes à barres, code QR, etc.
Si vous voulez plus de détails, veuillez visiter notre site Web : www.gzlaser-online.cn
Groupes de Produits : Autocollant d'hologramme > Autocollant d'hologramme adhésif auto